Will list events here and link to those pages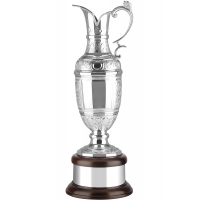 Thanks to everyone who came out and made the 2nd Annual Cavy Classic a huge success this year!
The weather cooperated and we had close to over 200 golfers and well over 200 for dinner.   Prizes to Hamilton, golf foursomes, a trip to vegas, a grill and many other gifts were won making for a fun evening in the Reserve 22 Banquet room.
We will be donating all the proceeds from the event to the NICU at Lurie Children's Hospital.   We can say enough thanks to all the sponsors and participants for making it an unforgettable day and night!
2nd Annual Glow in the Park Lantern Walk
We are excited to announce that again in conjunction with the Glen Ellyn Park District the Glow in the Park Lantern Walk is back!!!
When:   September 16th, 2018 5-8pm
Where:   Lake Ellyn Park, Glen Ellyn, IL 60137
We host this event not only to honor our son Charlie, but to say thanks to all our friends, family and community for all the love and support you have shown us over the years.     Last year the event had over 2000 attendees and 800 lanterns glowing around Lake Ellyn, it was an unbelievable sight to see.
This year again there will be bounce houses, climbing wall, face paining and food for sale as well as the kids from Bellas Artes School of Music kicking off the entertainment.
After they perform we will be treated to a special concert by Tres Moustache, https://youtu.be/-eLky9gXBtE
Then around dusk bring your decorated lanterns and we will start a beautiful walk around Lake Ellyn kicked off by the great Glenbard South High School Marching Band!
We hope to see a great turn out again this year!   If you have any questions or are interested in being a sponsor please contact us at info@charliescorner.org!
For the 2nd year in a row a dear friend of Charlie's Corner Foundation is going to run a marathon in honor of Charlie!
Brian Davies, and his sister Michelle, are going to embark on the journey of completing the Detroit Free Press Marathon on October 21st, Brendan will be running the half marathon and then cheering them on.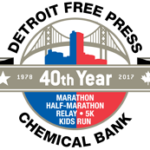 Please help us wish Brian and Michelle the best of luck by making a donation that will go directly to supporting the NICU at Lurie Children's Hospital in honor of Charlie Cavanagh.