Will list events here and link to those pages
Hello Charlie's Corner Supporters!
We are proud to announce the 17th…or 18th Annual CAVY Classic will again be at Village Links in Glen Ellyn on June 26th, 2021.   We hope to run this like years past with 18 hole tee times at 2pm and 9 hole start around 4pm with dinner and cocktails to follow golf…but we shall see. 
We will again be pitting United Sates V Europe in a Ryder Cup format for the golf competition.  Just let us know when you register if you prefer to do a 2v2 format within your own foursome or if your foursome would prefer to be a team and do a 4-man scramble!!
WHEN:   June 26th, 2021 
(18 hole golfers tee off 1:30-2pm, 9 hole golfers 2:30-3pm, Reception Dinner starts 6:30-7pm)
ENTRY FEE:   
18 HOLE Golf & Dinner $185/person 
9 HOLE Golf & Dinner $95/person
Dinner Only $55/person
Your entry fee will include a raffle ticket, golf, dinner and drinks on the course and at the reception until the tab runs out!
We please ask you to get your entries in no later than May 31st.   
Please send payment via one of the options below:
Venmo to @Brendan-Cavanagh-2 
Or you can mail a check made to Charlie's Corner to:
Brendan Cavanagh
768 Elm Street
Glen Ellyn, IL 60137
Again, this will be a fluid situation and refunds will be given if portions of the event cannot happen.  
As always, we are looking for sponsors as well as prize donations for the raffle (more details to come on that).  
Thanks again for all the support and we look forward to seeing everyone June 26th!
18 hole course-  $185/golfer includes dinner, raffle ticket, golf and open bar all day and night!    SHOTGUN START AT 1:30pm
You can book a complete foursome and play the round as a 4-person scramble or you can have your foursome play an in group Ryder Cup match 2-some v 2-some, just let me know what format you prefer (if you can't get a whole foursome together we can match you up)   Please when sending in your reservation let me know if you are playing the four person scramble or 2 man teams.
9 hole course- $95/golfer shotgun start around 3pm includes dinner, raffle ticket, golf and open bar all day and night!!  SHOTGUN START AT 3pm!!
The 9 hole groups will play a 4-person scramble and there score will be up against another 4some on the 9 hole course to earn points for either USA or Europe!
DINNER Only- $55/person includes dinner and open bar
For those non golfers we hope you can join us around 6pm for cocktails, dinner, and more drinks.
Thanks
Charlie's Corner Foundation
Glow in the Park Lantern Walk
****UPDATE: Due to the COVID-19 Pandemic, The Glow in the Park Lantern Walk will return in person in 2021****
We are once again partnering with the Glen Ellyn Park District for the  Annual Glow in the Park Lantern Walk!!!
Where:   Lake Ellyn Park in Glen Ellyn, Illinois
We host this event not only to honor our son Charlie, but to say thanks to all our friends, family and community for all the love and support you have shown us over the years.
Last year the event had over 2000 attendees and 800 lanterns glowing around Lake Ellyn, it was an unbelievable sight to see.
There will be bounce houses, a climbing wall, face paining and food for sale as well as mustic and other entertainment.
At dusk, the Lantern Walk will be kicked off by the Glenbard South High School Marching Band and we will parade around Lake Ellyn with our decorated lanterns glowing!
If you have any questions or are interested in being a sponsor please contact us at info@charliescorner.org
For the 2nd year in a row a dear friend of Charlie's Corner Foundation is going to run a marathon in honor of Charlie!
Brian Davies, and his sister Michelle, are going to embark on the journey of completing the Detroit Free Press Marathon on October 21st, Brendan will be running the half marathon and then cheering them on.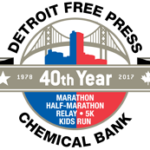 Please help us wish Brian and Michelle the best of luck by making a donation that will go directly to supporting the NICU at Lurie Children's Hospital in honor of Charlie Cavanagh.
Thanks Brittany, Darren and Windy City Curling for a great 1st Annual Rockin Casino Night, a wonderful night that brought friends and family together while raising $1200 for the NICU at Lurie Childrens while remembering Charlie!!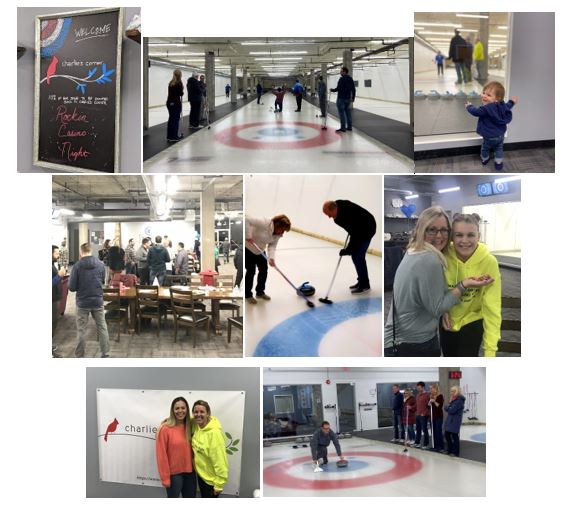 We look forward to this becoming an annual event for future years to come! Thank you all and look forward to seeing you at our other events this year.